Data loss is one of the most painful loses to have in your lifetime. At times, you might regret of losing a specific set of data when you required it the most. To help you out in such a critical situation, Do Your Data Recovery software will do you the favor. It will help you in recovery of lost or deleted data from your hard drives, partitions, USBs, memory cards or other storage devices.
Most of us make use of Windows system. There are high chances of losing your important data during Windows update. If you have recently upgraded to Windows 10 and have lost your important files or folders, this software will help you in Windows 10 data recovery. Let's learn how it works?
How to Recover Lost of Deleted Data using Do Your Data Recovery Software?
This software is capable of recovering data that is lost during system crash, virus infections or any other reasons. You can even recover the deleted files without much hassle. Let's explore how it works.
Download and install this software on your Windows 10 device. Once installed, launch the software. The following screen will appear.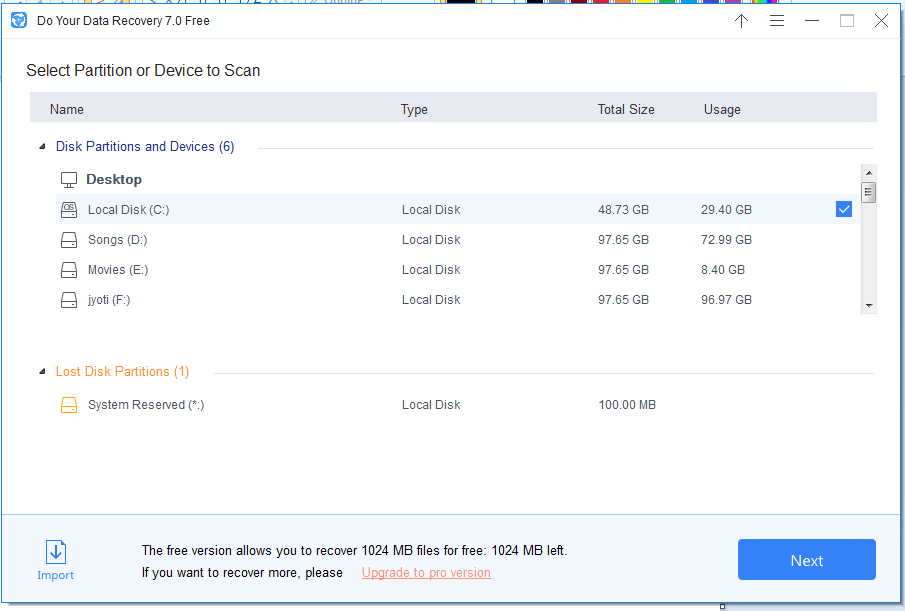 Select the partition or location from where you wish to recover the lost/deleted files or folders and then click on 'Next' button on the bottom right corner.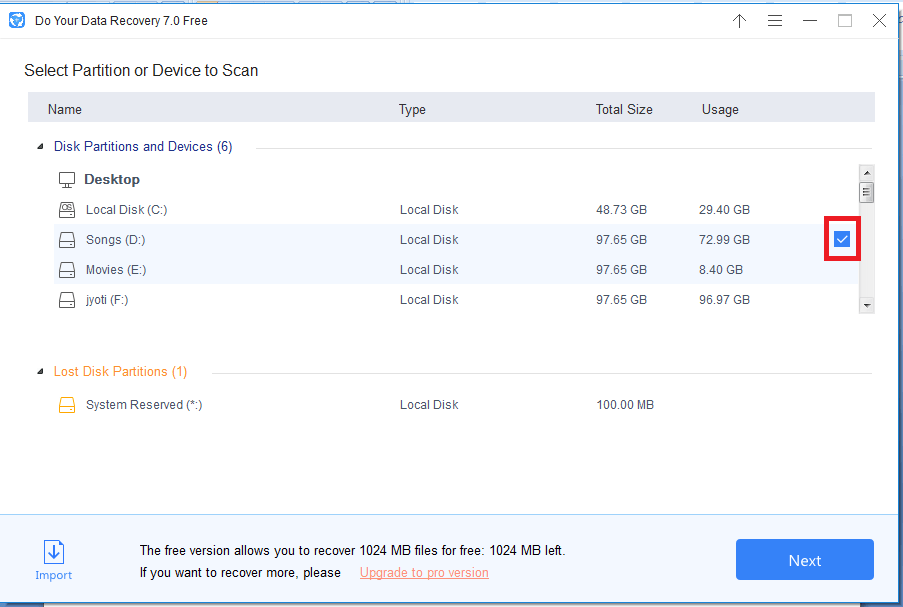 Select the file type you wish to recover. There are multiple options to choose from, but to fasten the recovery process, you should only choose the type of files that you want back.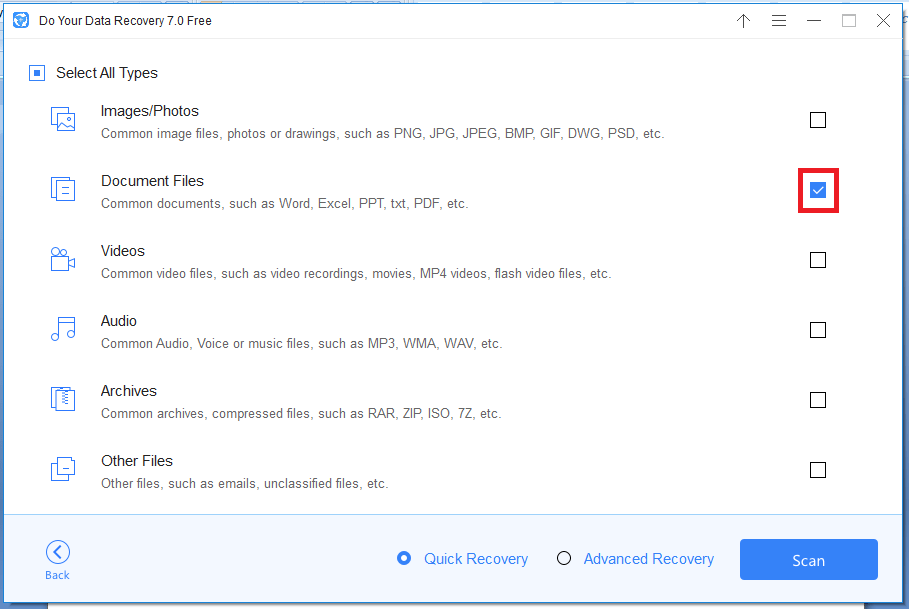 Select the recovery mode (like here I've chosen 'Quick Recovery' mode) and then click on the 'Scan' button on the bottom right corner.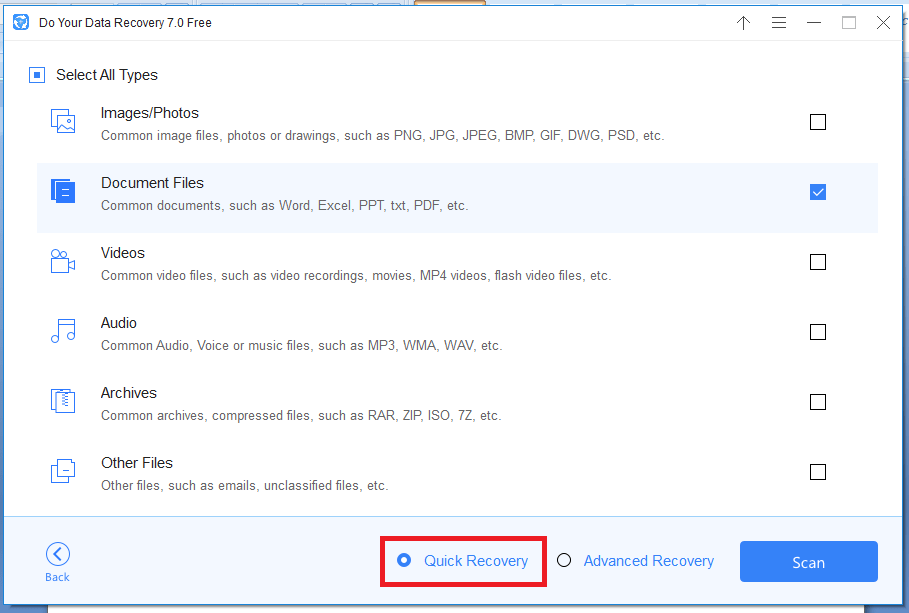 The software will start with the process and find the lost/deleted data for you.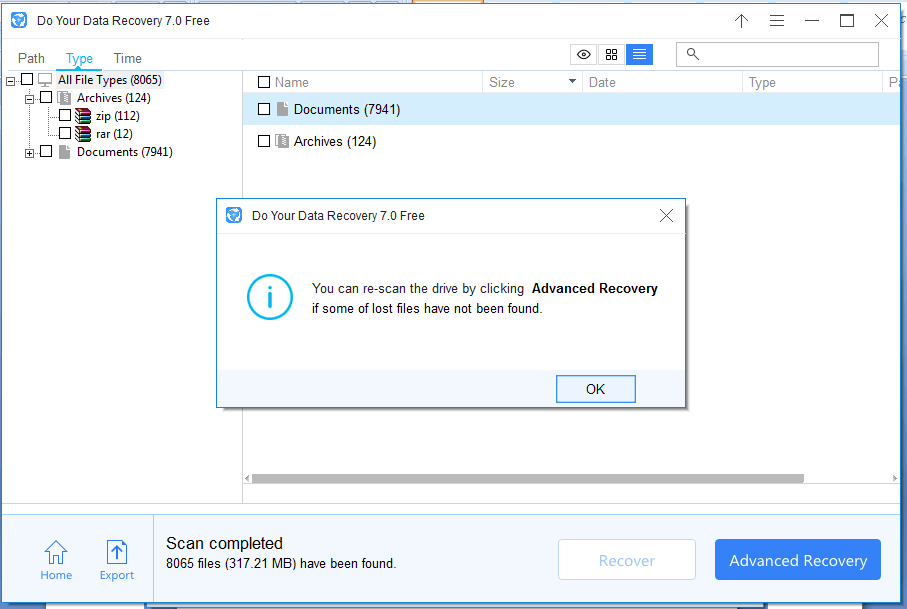 Select the folder and then click on 'Recover' button.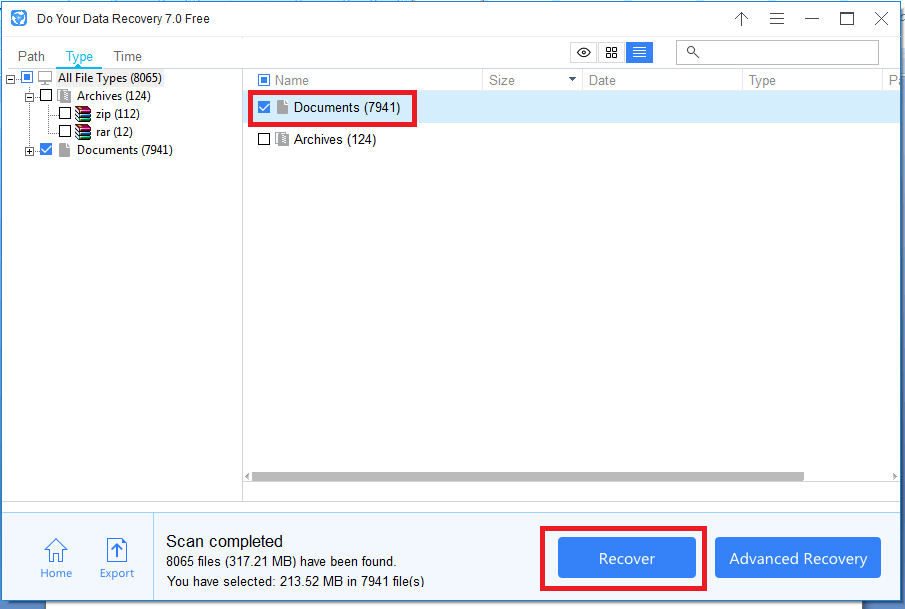 The software will start the recovery and once done, it will prompt you to save the data that was recovered during the process. Choose the location to save it and then click on 'Save' button.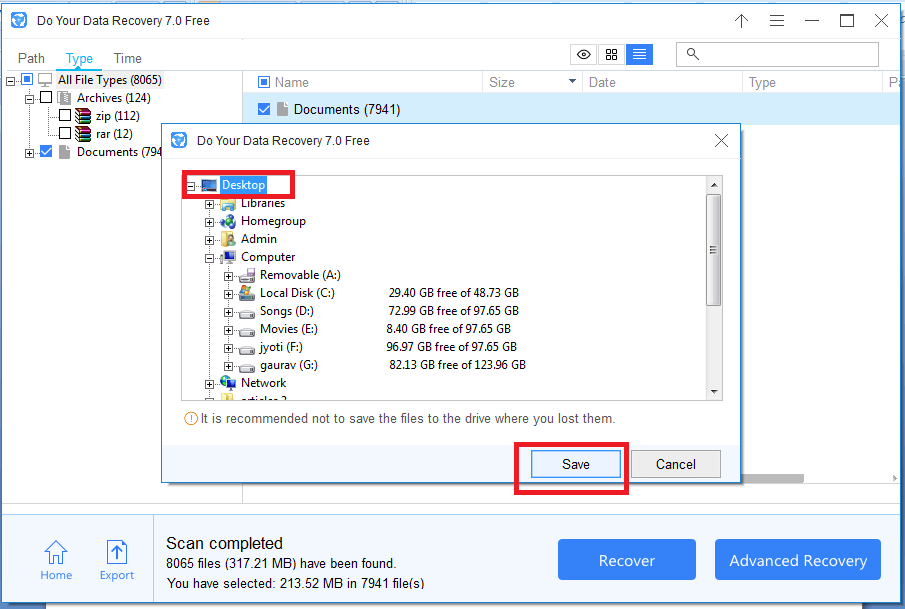 So, a new folder will be created on your desktop will all the files that were recovered during the process. It might take some time for all files to be recovered, depending on the data size.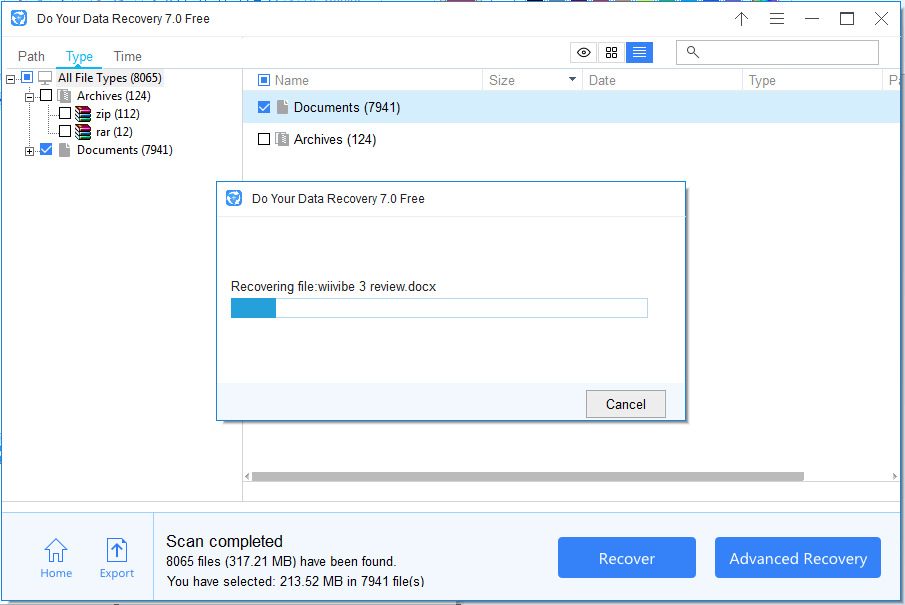 If you haven't found the files you wish to recover, you can click on 'Advanced Recovery' button to make a deep search and find the critical data you are looking for.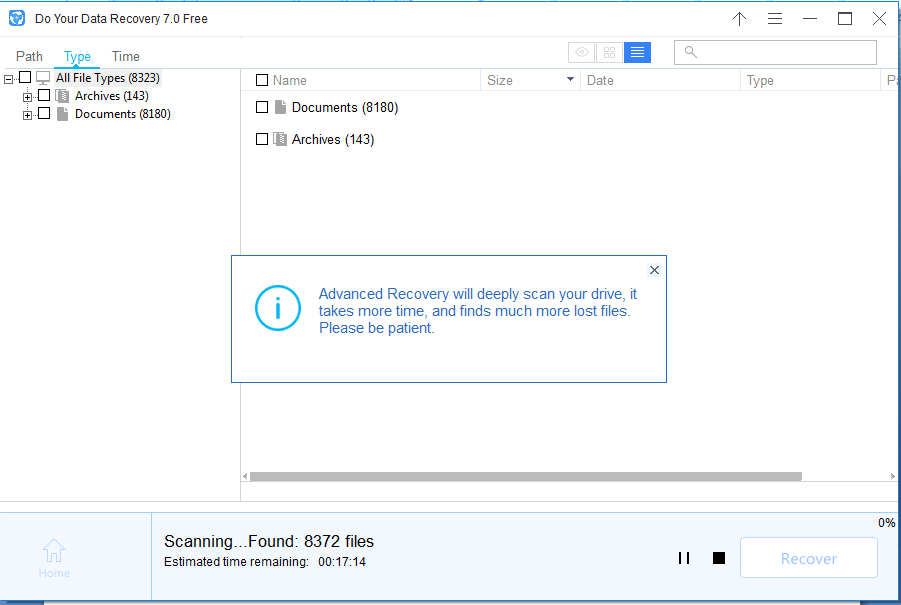 The advanced recovery process will take a lot of time as it will deeply scan your system to find more files that were lost/deleted.
You can even pause the process and start it again from where you left.
You can clearly see the number of files is increasing and estimated time of recovery is getting reduced.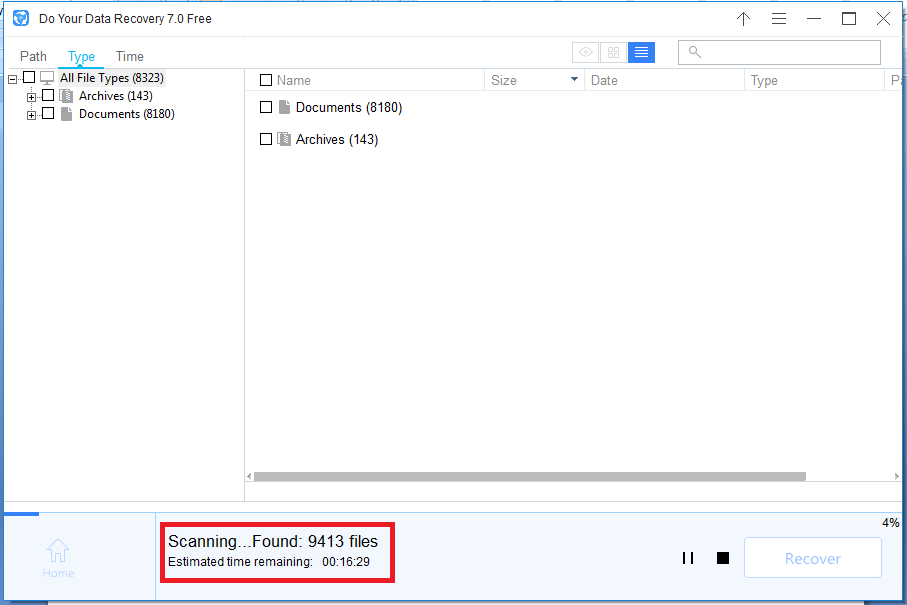 Once the recovery is done, you can search for the file you want to recover and save it again.
Pricing
This software is available for Windows, Mac and iPhone too. For Windows version, you can avail its free trial and recover up to 1024MBs of data for free. But once you have consumed this limit, you have to upgrade to recover more data.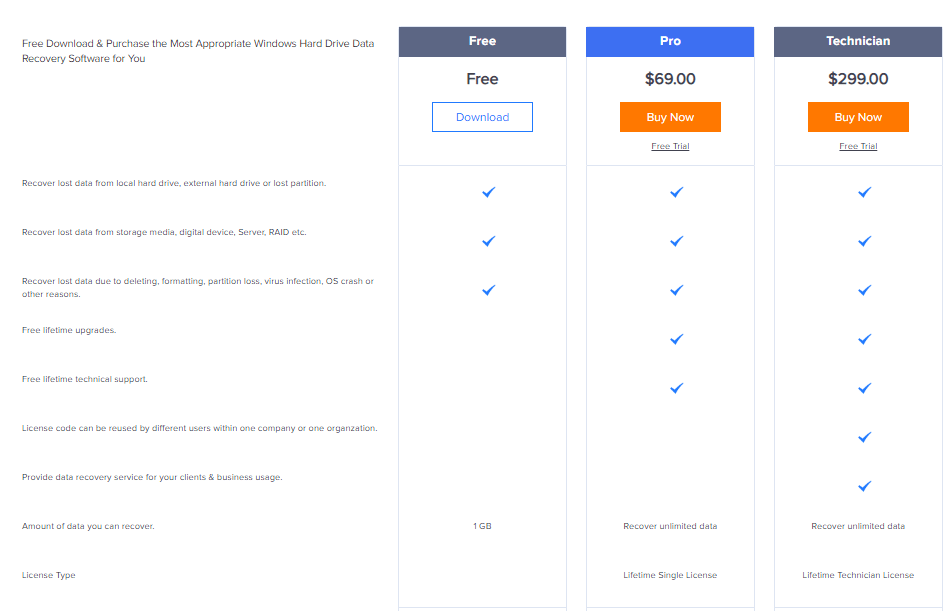 The 'Pro' plan is available at $69 while you can avail the 'Technician' plan at $299. It is a one-time fee and you can recover unlimited data.
The Bottom Line
Having a software like Do Your Data Recovery in place to recover the lost of deleted data from Windows device is essential to avoid critical loses. So, the next time when you lose data or delete it accidentally, you can always switch to this tool.