Business professionals do not have time to create a graph from scratch. Resolving complex problems by purchasing premium programs is indeed a good idea. Many students do not have the ability to create unique projects in the first task, and Edraw Max can come in handy.
What is Edraw Max, All-in-One Diagram Software?
Edraw Max ( Official page ) is an all-in-one diagram program for Windows, Linux and Mac OS X computers. Edraw Max is a perfect replacement for MS Visio and it costs half of what Microsoft is charging for it. The diagram software brings powerful functions and features for professionals and students. The official developers integrated stability for cross-platform, but the features remain the same on all editions.
Does Edraw Max worth your attention? Let us find out about it.
Why Choose Edraw Max?
I understand that the readers got no knowledge about the program and its features. I would like to take this moment and explain, why Edraw Max can bring the utmost value to business people, students, and engineers. Allow me to explain the number of features available on the platform.
1. Free Templates
I already mentioned that creating art does consume plenty of practice, and skill. I understand that Engineers and professional people do not have luxury of time to learn such as skill within a short time. Edraw Max offers plenty of free templates for the customers, and they covered multiple industries. These free template industries include Office Efficiency, Graphic Design, Special Industry, Software, Project Management, Education, Engineering, and others. I'm a Blogger, and creating infographics quickly can be achieved with Edraw Max. The templates were designed by professional designers making it industry-standard design.
2. Perfect Alternative for Visio
Microsoft is a software company selling multiple products to the consumers, and Visio is one of them. MS charges luxury of pricing on the Visio program license, where non-Microsoft All-in-One Diagram Software comes at half of the price. The most interesting part of Edraw Max that it can 260 different types of diagrams, charts, infographics, and others. The premium Edraw Max offers frequent future software updates to meet modern standards.
3. Highly Customizable
I shouldn't even mention it because an all-in-one diagram program should come with an advanced editor. When I speak about customization, I cannot leave file format selection out of the equation. Prepared a presentation using the product, and saving them in Visio, JPEG, PDF, PPT, Word, Html, etc. You cannot make superiors download & install multiple programs to view your presentation, right? Edraw Max does provide multiple file formats, which eliminates embarrassment during a meeting.
4. User-interface
Learning a new program in a short time is indeed a challenging task for beginners. The official developers followed Microsoft product user-interface, and they are calling it similar interface. The entire learning process took me a few minutes to start working on the project because I use MS Word on a daily basis. I was surprised that it took me a few minutes to understand the functions and controls. As far as I know, it shouldn't take more than half an hour to figure out editing process. In terms of UI, I'm definitely giving Edraw Max 5 out of 5 because it's easy to understand and create the infographic in a few clicks.
How to use Edraw Max on Windows PC?
I mentioned "Windows PC" to remind the readers that the desktop environment doesn't change features or functions. For Linux, macOS, and Windows, the user-interface remains the same, and I apologize for the confusion. Meanwhile, download & install Edraw Max trial version on your PC.
Step 1: Launch the program and the select template to finish the first project faster. You got categories in the left sidebar, or double-click on the existing template in the dashboard to open.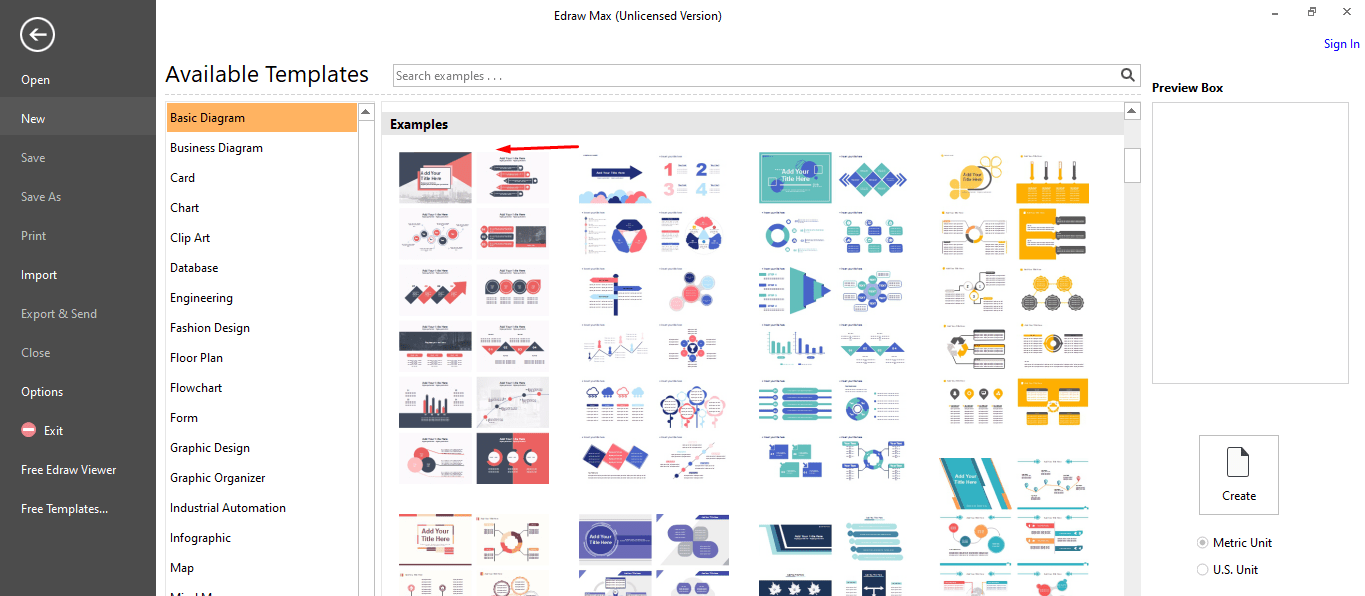 Step 2: Now, start editing the template, which might be a challenging task for non-Microsoft office users. It consumes less than five minutes of practice to understand the features and options in the editor.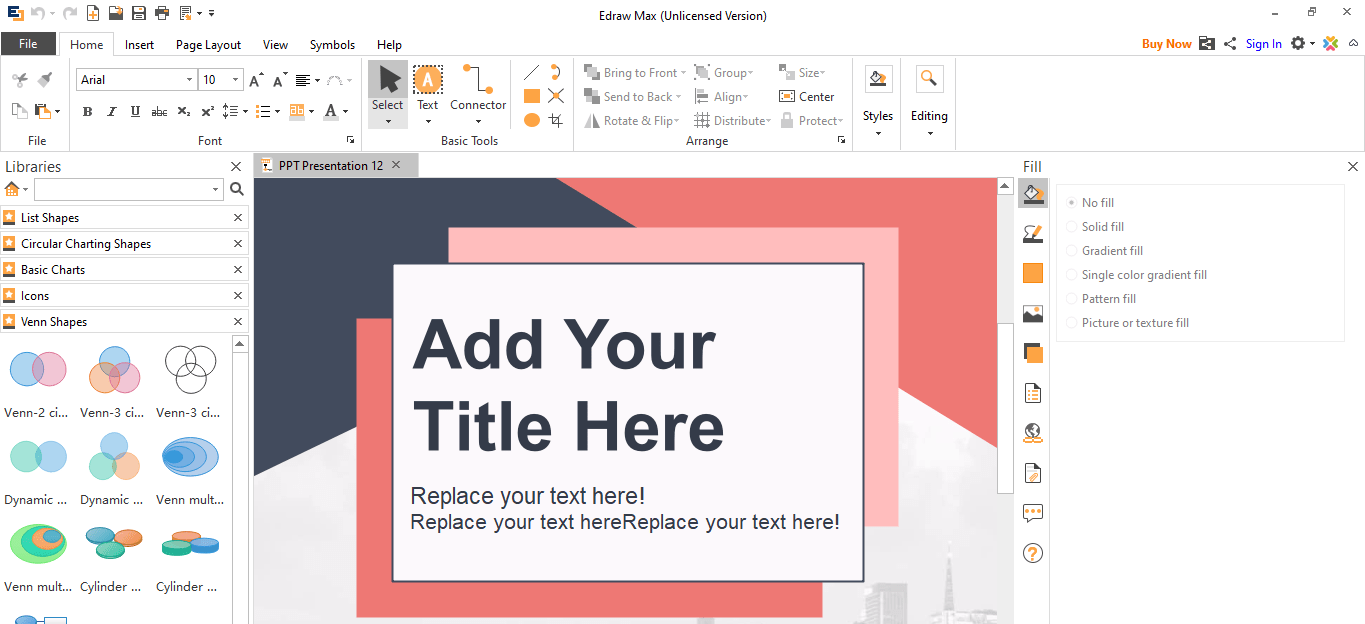 Step 3: I edited a few parts of the template to demonstrate the process, and it shouldn't take plenty of time for newer users.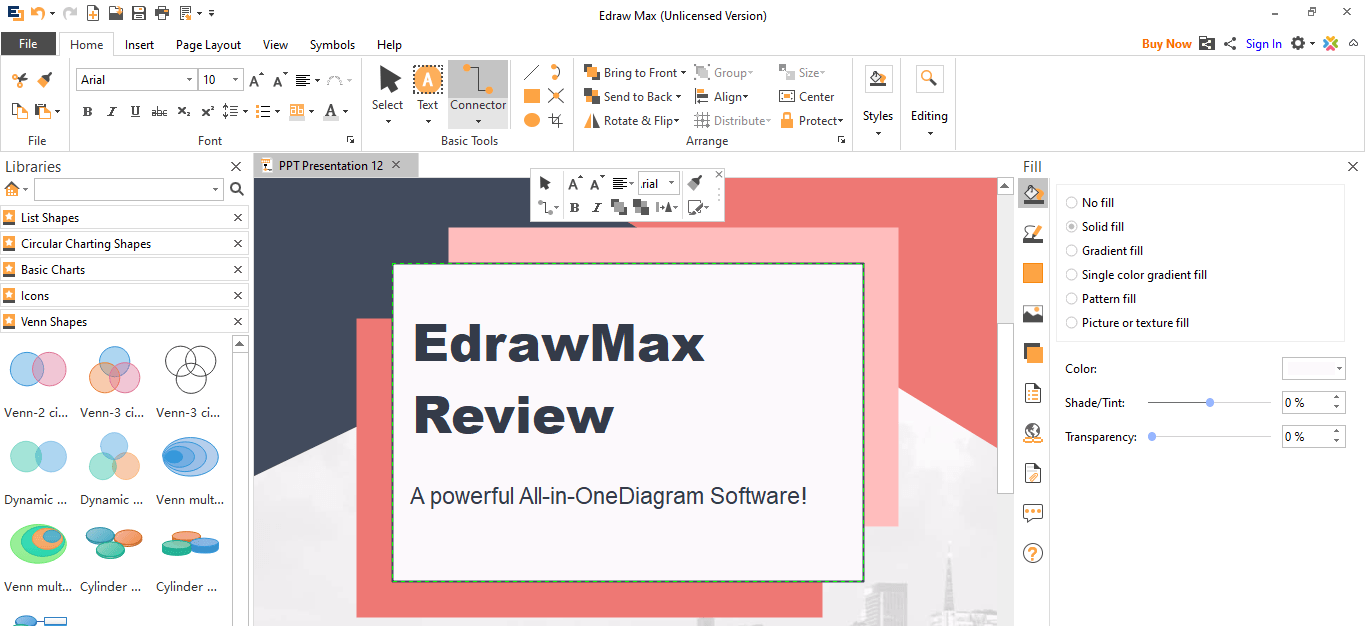 Step 4: Click on the traditional save button located t the left top menu, and then more options will appear on the screen. Click on "save as" to select computer, and then click on "browse." Save the newly created file in local storage, and it will save the file in the desired format immediately.

I recommend playing around with the trial version available for a few days. Remember, if the trial version comes in handy and proves useful within the free period, then I recommend buying the premium version.
Bottom Line
Edraw Max comes in three packages, 1) Perpetual License ($179), 2) Lifetime License ($245), and 3) Subscription license ($99). All packages come with free upgrades for a specific period of time, and software updates are included in the packages. Again, I inform the readers that the upgrades apply on all desktop platforms. Let us know what do you think about the Microsoft Visio replacement Edraw Max solution in the comment section below.